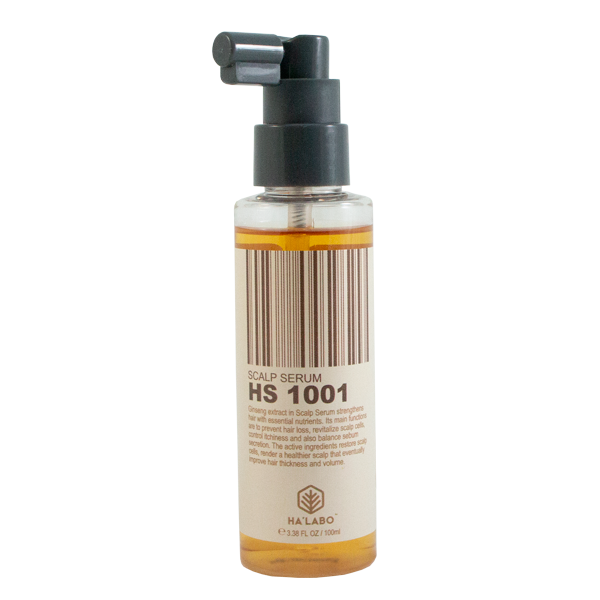 Formulated according to Personalization Concept. HA'LABO Scalp Serum effectively penetrates the scalp to target the hair follicle thanks to Multilayer Cell Awakening Technology. The infused herbal ingredients actively regulating and balancing the scalp sebum secretion, intensify blood circulation promote hair growth. It is extremely effective in strengthening hair and preventing hair from falling prematurely.
After shampoo, blows dry the scalp.
Apply Scalp Serum section by section starting from front hairline to crown area.
Style as usual. No rinsing required.